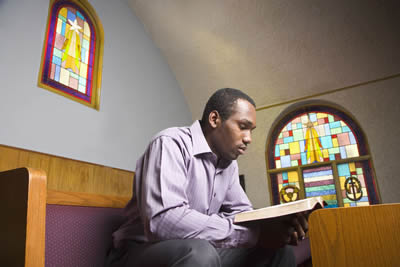 Thank you for allowing us to serve you as you seek God's will in finding a place of service in a church.
The Baptist General Association of Virginia (BGAV) was established in 1823 and it has always existed to "furnish the Baptist churches of Virginia a medium of cooperation for the propagation of the Gospel of Jesus Christ, and for the advancement of the Redeemer's Kingdom by all methods in accord with the Word of God."
The Baptist General Association of Virginia (BGAV) is a cooperative missions and ministry organization that consists of over 1,400 autonomous churches in the Commonwealth of Virginia, as well as churches around the country and around the world. As many of the 1400 plus Virginia Baptist Churches search for a minister, they contact us requesting candidates who are possible matches for their church. Candidates seeking a ministry opportunity contact us and provide self-reporting information. We do not verify a candidate's information.
It is our goal to assist you in finding ministry opportunities by sharing your résumé with churches which have contacted us in their search.  We will use information received from both churches and candidates to discover likely matches.
For this reason, we suggest you print the questionnaire and consider your answers carefully prior to entering them on-line. Click here for printable questionnaire.

It is important that you enter all of the required information and attach two documents for your account to be activated. We would recommend these two documents being your résumé and a cover letter. If you have any questions, please contact Karen Rackett at This email address is being protected from spambots. You need JavaScript enabled to view it.. 
The churches with open positions that match your profile will receive your résumé by email.  You will receive an email from us saying that your résumé has been sent but it will not list the specific church information. Those churches will then be in contact with you directly.
This service is offered at no direct cost to you as we seek together to find the place of service God has chosen for you.  It is our hope that this service will facilitate you in your search for a new ministry opportunity. 
The Steps are Easy To Begin:
 Create Your Login. Keep this information safe. (There is a forgot password just in case!)
 Complete your Profile. There are a lot of questions but if you cannot complete your profile in one session don't fret! You can save it and come back later and complete it.
 Make sure you have a copy of your resume ready to upload.
Once you finish your profile, we will review the submitted information and contact you with any questions. From that point we will match you against the available Ministerial Positions that are available.